When we think of cross country moving, we immediately are visited with a unique type of stress. We're all familiar with this stress. Originating as a feeling of excitement from the idea of your new place, we're pumped up with daydreams.
Yet as moving week approaches, that excitement turns into a daunting dread. The boxes, labeling, packing, packaging tape, scheduling movers, what're the cross country moving companies, or should we just get a uHaul…?
Moveout day is one of airplane mode. We put our minds on airplane mode and become temporary robots, hauling boxes into the moving truck; one by one until your home is finally cleared.
Oh thank god, it's done…
Crap.
We didn't book that moving company.
This is the nagging stress that comes with cross country moving. You didn't book a cross country moving company… Whether it was due to forgetfulness or distrust from others handling your belongings, you're now left with the massive burden of hauling your home across the nation!
But, why torture yourself? Cross country moving shouldn't be difficult. And it isn't when you use cross country movers. So today, we put together a list of moving companies worth considering for your upcoming move.
Best Cross Country Moving Companies For Your Upcoming Move
In the effort of making your life everso easier, we compiled a list of what we find to be the best cross country moving companies. We organized the list according to their specialties, pros and cons, reputations, and any other relevant information that can help you with your long-distance move. Choosing a moving company can be easy if you do the proper research; so let's get started!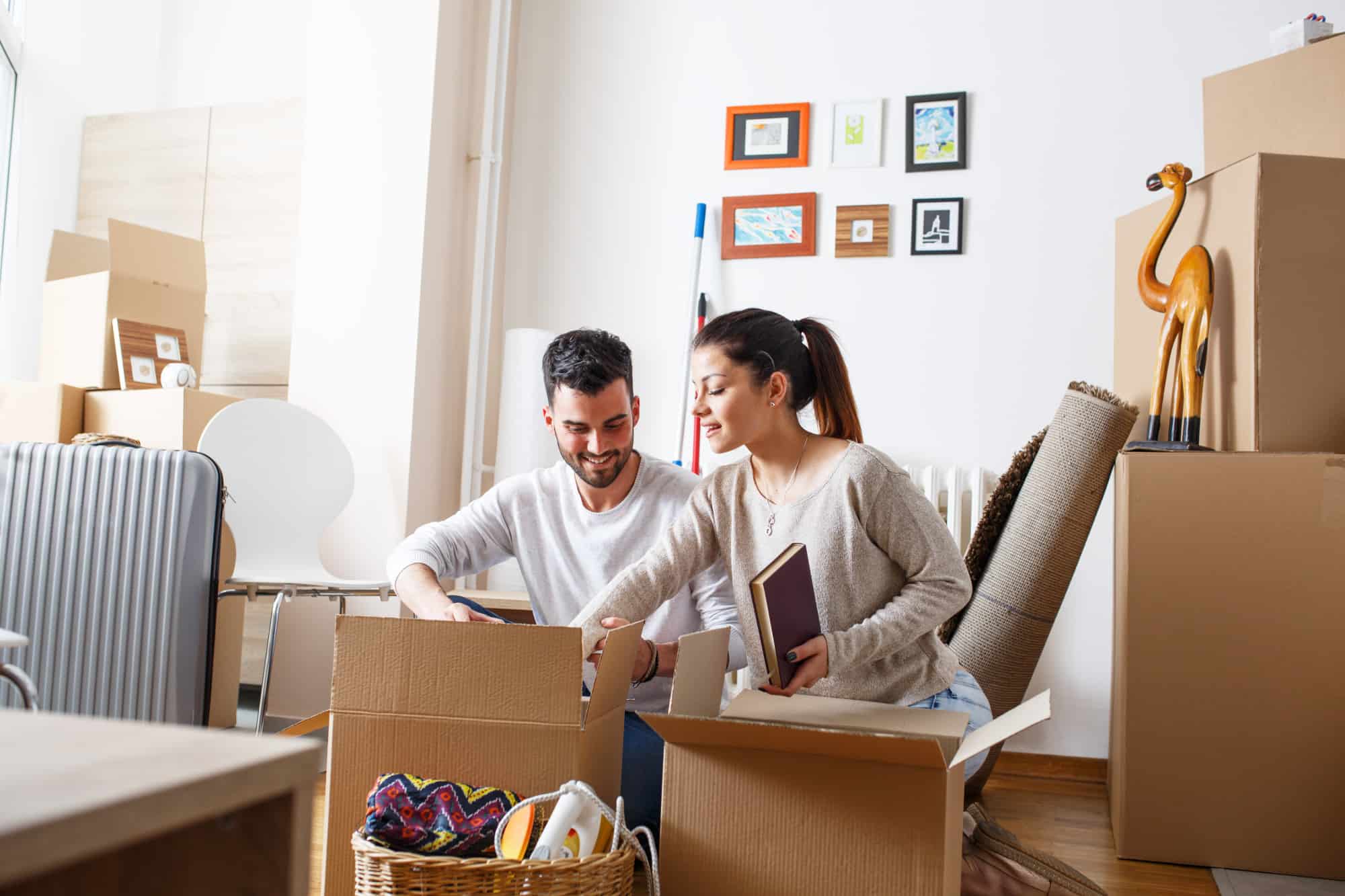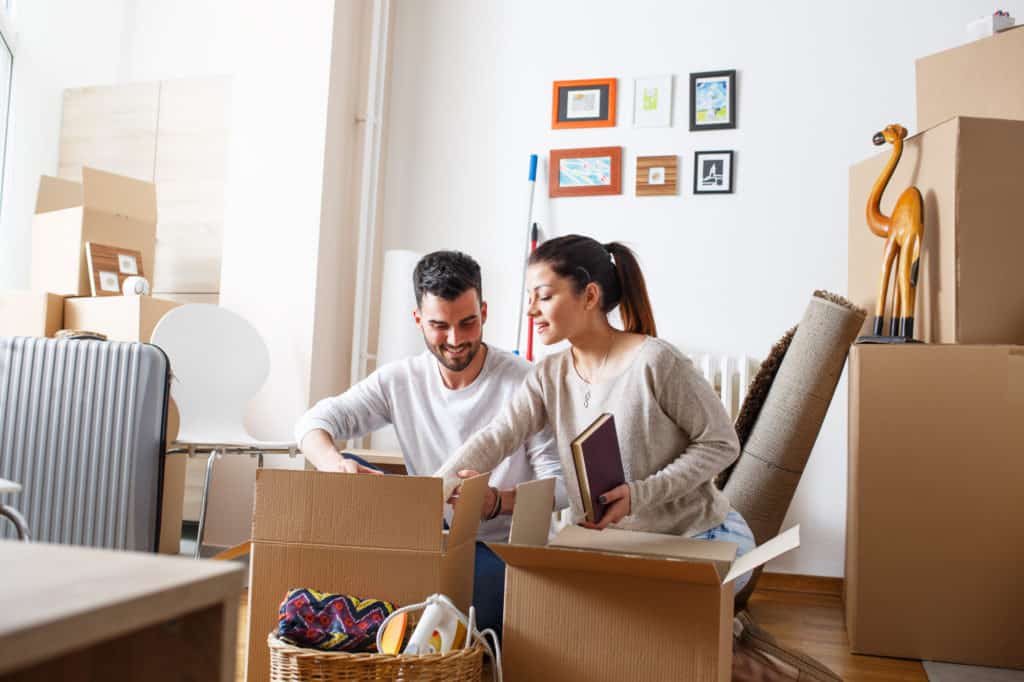 Colonial Van Lines
Colonial Van Lines is a family-owned and operated moving company with over 50 years of experience. They provide full-service professional moving and storage services. Colonial Van Lines is responsible for over 12,000 moves per year, operating as one of the top-rated moving service providers in the nation. They also offer free and instant quotes via their website or mobile app (available on Android and iOS).
Specialty: Cross country moving, long-distance moving (US-based) for corporate and residential relocations and storage. Colonial Van Lines provides packing services, portable moving containers, and moving trucks.
Pros: Free, in-home moving service app to allow for a streamlined process of booking, ordering packing supplies and moving boxes, modify orders, and create a checklist for your movers, and more.
Cons: Deposit is required for security and insurance purposes.
Colonial Van Lines has over 50 years of experience as professional moving and storage providers and they are trusted amongst their buyers nationwide. They are known for being professional and for handling all client's belongings attentively and with care.
Adams Van Lines
Known as America's top-rated moving company, Adams Van Lines is a full-service moving company with about 2 decades of experience. They have helped over a million customers with their cross-country move over the past 10 years and hold a consistent 4.5/5 star rating.
Specialty: Long-distance moving, storage services, and full-service packing. Specifically, packing, loading, transportation, unloading, and storage (full service).
Pros: More than 500 Local Agents throughout the nation.
Cons: Requires lengthy documentation and agreement signings prior to services being rendered.
Adams Van Lines has worked hard to gain its reputation as one of America's best. They're known for their great customer service, back-ground checked workers, personalized services, and great offers for estimates/quotes.
International Van Lines
International Van Lines has been rated the best moving company of 2020, which is why we had to place it third on our list of top moving companies. They are unique in their services, operating as both a van line and broker, International Van Lines is ideal for nationwide and international moving. As a van line, they handle moves internally and as a broker, they outsource moves to other companies.
Specialty: International Van Lines offers standard full service moving, i.e., packing, loading, transporting, unloading, and storage. Their name being international, they provide just that. Both domestic and international relocation services.
Pros: Nationwide and international moving services, shipment tracking, full-service packing and moving, auto transportation, and so on.
Cons: Due to the moves being nationwide and international, as well as their operation as a van line and broker, the quote process is a bit lengthy in comparison to the others on the list.
International Van Lines handles over 10,000 moves per year. 80% of these moves are nationwide, so they are well versed and trained in long-distance, cross-country moves. This is why they were awarded as the top moving company of 2020.
United Nation Van Lines
United Nation Van Lines is a reputable long distance moving company offering professional home moving services throughout the nation. They are a full-service moving provider with specified service packages for each customer's specific needs. This is ideal if you want to have a more hands-on approach and experience to your cross country moving.
Specialty: United Nation Van Lines only specializes in long-distance moves. They will not help you in any local moves so don't contact them if that's the particular service you're seeking.
Pros: Estimates receivable within 1-5 minutes of requesting a quote. Offers a moving tracker service to customers to track their belongings in real-time. Offer packing deals unique to your specific needs.
Cons: No local moves, i.e. city-wide moves.
This moving company is known and loved for its straightforward approach to moves. They also offer special military relocation and senior citizen moving services alongside their popular long distance moving service.
Pricing Van Lines
Operating as a moving broker and van line (like the previous company on our list), Pricing Van Lines is a trusted and reputable moving and broker company beloved by many. With nearly two decades of experience, Pricing Van Lines has grown to be one of the bests.
Specialty: Pricing Van Lines offers full-service long-distance moves and broker services for state-to-state moves. Full-service long-distance moves are industry standard. They offer too interstate moving companies, interstate movers, and state-to-state moving companies (apart of their broker services).
Pros: Highly experienced, vetted staff. Customizable moving plans are specific to your needs. Online moving services available. Offering free no-obligation relocation estimate with your requested quote.
Cons: Broker services limited to state-to-state moves only.
Pricing Van Lines is known for employing fully-vetted and professional staff with amble experience. This company is most ideal if you're looking for one of the best broker moving service providers, seek no further. Pricing Van Lines offers competitive pricing and optimal services.
United Van Lines
United Van Lines is another moving company on our list that is ideal for out-of-state moves as well as international moves. What's great about United Van Lines is that they offer "build your own package" deals, giving you full control over your move.
Specialty: United Van Lines provides services in long-distance moves, international moves, corporate moves, and local moves. Each of these is full-service, including packing, loading, transportation, unloading, and storage. They also offer services in debris removal.
Pros: Full spectrum of moving services; long-distance, international, corporate, and local. United Van Lines also offers nationwide availability, shipment tracking, online moving estimates, and fully valued protection for your move.
Cons: Customer service experience varies per client.
United Van Lines is one of the best moving company out there. We definitely recommend this company if you are in need of corporate moves or international moves. They are trusted by many and having some of the best industry-standard moving packages on the market.
U-Pack
U-Pack is perhaps the best moving company on the list for those with tight budgets. You don't need to be rich if you're seeking a long-distance moving company. U-Pack is the best long-distance moving company that offers the best service for tight budgets. However, it must be noted that they do not offer full-service moves. Instead, they are a moving container company and one of the best in their market.
Specialty: Long distance moving for containers. Simply make your reservation online or via telephone, book your container, load your container upon arrival and U-Pack will take care of the rest.
Pros: Instant online quotes with transparent pricing. Shipment tracking for ease in tracking your container as well as nationwide availability.
Cons: Container locks are not provided. Packing and loading are to be handled on your own.
If you're on a budget or simply prefer to handle the packing and loading of your move on your own, seek no further. U-Pack is the only long-distance moving container company to be fully entrusted with your belongings. They have years of experience and a backlog of satisfied customers.
Mayflower
Mayflower is America's self-proclaimed number 1 moving company and they have reason in this proclamation. With over 90 years of experience, Mayflower has been helping Americans in their long-distance moves for a lifetime.
Specialty: Mayflower offers a full line of customizable moving services, for all moves, regardless of their size or destination. They specialize in international moving, long-distance moving, and local moving. Mayflower also offers housing cleaning, packing and unpacking, and storage services.
Pros: Truly full-service, from house cleaning to packing, loading, transportation, unloading, and storage, customers have a fully customizable experience when entrusting their move with MayFlower.
Cons: The only notable con about Mayflower is that they can only provide in-home estimates.
Having over 90 years of experience gives customers extra validation and assurance that their belongings are in good hands. Mayflower has the ratings, experience, customizable moving packages, shipment tracking, and nationwide availability customers like you seek out when choosing their cross country moving company.
Atlas Van Lines
Atlas Van Lines is another reputable long-distance moving company with years of experience to back up their hype. They offer full-service moving for every state and discounts to AAA members!
Specialty: Long-distance, in-state moves. Out of state moves, international moves, storage options. Corporate relocation services. Packing and moving supplies, and more.
Pros: Discounts for AAA members. Online shipment tracking, storage options. Estimates are given online or via phone. Local agents in every state.
Cons: Customer service experience varies per client. Moreover, if you're seeking to move out of state, expect an additional service/movers fee.
Atlas Van Lines has over 70 years of experience. This experience has allowed them to flesh out their services and products giving customers a whole variety of moving and storage options. They also provide corporate relocations, both in state and out of state. If you're curious about their full line up of services and products, feel free to visit the website to find the full list.
24/7 Logistic Services
24/7 Logistic Services is another award-winning nationwide moving service on our list. Helping their customers from start to finish, 24/7 Logistic Services gets right in there with you. They offer a full-service moving solution from packing to delivery.
Specialty: 24/7 Logistic Services offers solutions for commercial moving, corporate relocations, long-distance moving, military moving, moving and storage, provider moving, senior moving, state to state moving, and more.
Pros: 24/7 Logistic Services provides real-time GPS Tracking. Modern and convenient online quotes available. Payment and requesting online.
Cons: Storage is only short term. There are additional costs for full value protection.
What's wonderful about 24/7 Logistic Services, not only do they have some of the best testimonials from previous customers, they too offer a litany of moving services. They are the second on our list that provides unique services to military and senior citizens, which is something to take into consideration if you happen to be either. Definitely refer to their website for specifics concerning their moving packages and deals.
Safebound Moving & Storage
Safebound Moving & Storage is a moving and storage company providing service in local moves, long-distance moves, cross-country moves, and commercial moves. These are of course full-service if desired by the customer.
Specialty: As noted, Safebound Moving & Storage offers consumers full-service moves for local, long-distance, cross-country, and commercial moving. Rest assured your belongings will be handled with the utmost care during packing, loading, transport, and unloading when booking your next move with Safebound.
Pros: Full packing and unpacking services available. Both short term and long term storage options are available upon request as well. Another pro worth noting is that Safebound Moving & Storage has bilingual (English and Spanish) services.
Cons: Services are limited to only certain states. Refer to their website to view if they operate within your state.
Safebound Moving & Storage has acquired several online ratings of 4.5+/5 stars on several platforms. Operating from 8 am to 8 pm, you can give them a call or simply request your free moving quote online by accessing their website.
Empire Moving Group
Start your next move with Empire Moving Group. They are a nationwide moving company providing affordable moving service for people just like you. Empire Moving Group wants to simplify the moving process by offering personalized experiences for individuals and families throughout the nation.
Specialty: Empire Moving Group offers service in auto transport, residential moves, be it local or long distance, commercial moves for businesses of all sizes, full packing services (packing, boxes, unloading, and unpack).
Pros: Affordable services, specializing in finding the lowest price for your needs. 24/7 customer service online or via call. Personalized moving experience dependant on your unique needs.
Cons: Pricing is only available via requesting a quote. Contract differs per mover (they are a broker).
Empire Moving Group is great for those wanting to have their movers on-call 24/7. They are known for their commitment to providing the best customer experience through communicating with their clients every step of the way.
Moving APT
Seeking a trusted moving company for your next interstate or commercial move? Look no further, Moving APT is one of the best moving companies on the market. With a decade-plus of experience, Moving APT is American owned and licensed, helping Americans with their moves, regardless of the moving size.
Specialty: Moving APT specializes in cross-country and long-distance moves for both residential and commercial. They also provide their customers with packing services, specific furniture moving, and corporate relocation. They too provide their clientele with out-of-state moves, international moves, and car shipping companies if needed.
Pros: Offers free quotes online and full-service packing deals.
Cons: Third-party movers.
Moving APT is known for being the company that provides top-class moving teams to its customers nationwide. They are one of the most reputable and trusted moving companies throughout the entire nation, offering some of the best pricing and deals within the industry.
American Van Lines
If you're seeking a 3-time award-winning moving company American Van Lines is there for your next long-distance move. They offer their consumers full-service moving packages for local moves, long-distance moves, and military moves. No matter the size or location, as long as it's within the USA, American Vans Lines has the reputation to back up their claims to be America's best.
Specialty: As we noted, American Van Lines specializes in local, long-distance, and military moving. They too provide service in moving and storage, commercial moves, corporate relocations, and more. Consult their websites for specifics. They too provide service in international moves upon request.
Pros: Flat rate pricing, free online estimates booked online or via phone, customizable moving packages, and storage options.
Cons: Quotes are submitted online but followed up via phone. They do have certain weight limits depending on the type of move.
Many of their costumers choose American Van Lines as their moving provider due to them being family owned and operated with over two decades of experience.
iMoving
While iMoving may be fairly new in comparison to the other moving services on the list, they make up for this in their expertise and positive consumer relations they've made over the years. They are known for being a reliable long-distance service provider, operating in every state (with the expectation of Alaska and Hawaii).
Specialty: They offer full-service moving packages such as packing, unpacking, special handling upon request, commercial moves, transportation, and storage. moving is the ideal moving company if you're seeking full-service with out of state moves or commercial moves.
Pros: Specialize in domestic and international moves. Provide competitive estimates to your quote from varying companies. Offer additional, customizable services. Everything is online (with the option of requesting a callback).
Cons: Not available in Alaska or Hawaii.
iMoving is straightforward in its approach to moves. They have acquired a reputation of being friendly, yet professional and organized; truly giving peace of mind to all their customers. They value fostering great long term working relationships between clientele.
Moving Doesn't Have To Be So Stressful
Moving is stressful! Or is it?
We've come to this conclusion over years of past experience. From the disorganization of the moves we witnessed during our childhood, to our most recent moves in adulthood and consisted of nothing but chaos, we all hate this process. But, moving can be made so much easier when using a moving company.
There are many factors to put into consideration when selecting a moving company, this is why we at Moving Companies USA, put together an online guide to serve as the one-stop-shop to sorting through the "moving madness".
We get it, moving is difficult with or without a company to assist in the process.
Request Your Free Quote Today
Save yourself the headache and book yourself a moving company for your coming move. If your next move is across the nation, investing in one of these cross country moving companies is in your best interest.
You start this process of deciphering which is the best for you and your unique needs by submitting a request for a quote with any of the companies on our list that caught your eye. Or you can do so on our platform, Moving Companies USA, as we offer free moving quotes and are here to answer any further questions you may have.