How to Choose from the Best Movers Across the Country?
Moving within the same locality seems quite easy to many. However, moving cross country is an entirely different scenario. It demands a lot more labor, patience, concentration and high co-ordination among all parties involved, including the mover you choose from the best movers across the country.
As a result, completing this task properly takes a certain level of expertise. That is why many families and individuals seek the help of professional movers to help them shift cross country.
However, picking the most suitable mover for you can be quite tricky. So we are here to help you make that decision by providing you with an insight into how to find the best cross country moving company.

Who to ask and where to look?
Your journey of finding the best cross country moving company begins with the simple step of searching. To land on the best options, you need to look for them in the right place! The source needs to be reliable and informative. That brings down your possible sources to mainly two broad categories:
Personal Recommendation
You can ask friends, family members, colleagues and other trustworthy parties about their experiences with cross country movers. It is plausible that at least a few of them have had to make such moves and thus know a thing or two about it. This approach can also help you find someone in your locality to make the relocation process more efficient.
Online Research
The Internet has been a big help in the last few years for all of us. We have found new and more convenient ways to do things instead of going for the traditional methods. In the case of cross country moving as well, some online research can expose you to many more opportunities than just asking around. You can search for terms like "cross country moving company" on Google and land on many such companies in your area.
Factors to Keep in Mind While Choosing from the Best Movers Across the Country
If you have shortlisted the most deserving candidates of cross country movers, now it is time to measure which one stands out and helps your causes the most. One way to reach this decision would be to find out their capabilities in the following aspects:
Attention to Details
Precision matters a lot in moving cross country. Especially in terms of dates related to pick-up and delivery, since all other plans are made according to these dates.
Besides, the movers must handle every item with the utmost care and attention to avoid any mishap. They should understand how each of those household items plays a significant role in building the overall atmosphere at your house. If you have any special piece in your interior collection like the piano or something delicate like the chandelier, none of them should suffer any damage because of negligence.
Coordination
It is very important to maintain proper coordination between all the movers. They must work as a team and distribute the workload among themselves to reach the highest efficiency.
Their responsibilities will include decluttering the items in your previous house and organizing them into separate boxes for several purposes.
They also need to work with the cleaning crew and the interior designers to complete the moving process. This can reach its peak productivity only if all involved members coordinate their tasks appropriately.
Verified Customer Reviews
Verified customer reviews are the best way to know about a moving company's service quality. Of course, these reviews are not as easy to find as any e-commerce feedback thread.
You need to go on the official websites of these companies and see if they have a feedback section.
There are also many third-party platforms dedicated to finding out the truth and bringing you raw customer reviews of moving companies.
Customer Service
Customer service is extremely important for almost any kind of service provider. You can run into issues any time and may need to seek help from the appropriate support personnel.
If the company cannot give you the guarantee that they will come forward in your troubles and put the right people at work to solve them, it is not worth checking out.
License and Insurance
This is a debatable point because some customers believe these are not so important for a moving company, while others choose to differ.
A licensed and insured company guarantees much better service since they need to go through financial compensation otherwise.
For the same reason, they usually charge a little higher than other companies.
The unlicensed and uninsured moving companies, on the other hand, come at much cheaper rates, but don't quite give you the confidence boost in terms of quality.
So depending on which factor matters more to you – quality or price – make your choice of the right moving company.
Be sure to check out the company's legitimacy before hiring them or making any payment to them.
It is easy to get fooled since both the fraudulent and the legitimate moving companies can have a lively website online.
One way to spot the fake ones is not finding any physical address. If you don't see a physical address of those companies in the contact section, it should serve as a red flag.
Avoid these scam sites and follow our footsteps to find the best movers across the country for yourself. 
Choose from the 10 Best Movers Across the Country
Now it's time you get the cheapest quotes from the best movers across the country.
The final step is to find a moving company with reliable, affordable, and punctual services. With an abundance of movers across country online, finding the right one can seem like an intimidating task.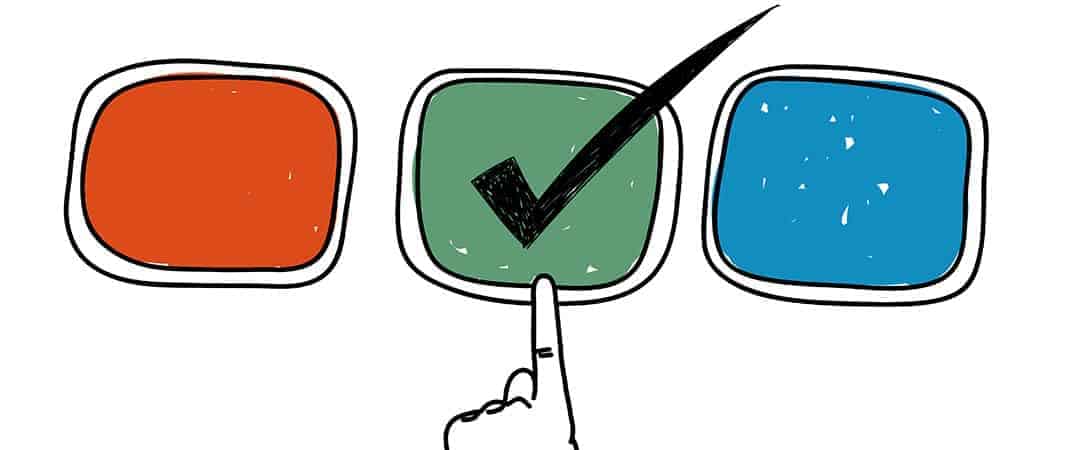 The Gentle Moving
The Gentle Moving Company is one of the best movers across the country which specializes in quickly connecting customers with movers in their area for a timely and affordable move. The company offers free quotes on relocation services nationwide. Information and quotes are available for auto transport companies, long distance moving companies, and storage facilities.
The Gentle Moving Company only connects customers with pre-screened relocation service providers that comply with State and Federal regulations. Before the move, customers can personally review each of the options to help make their final decision. Customers can move carefree knowing that their belongings are in the hands of credible relocation providers.
Committed to providing the most exceptional moving services, The Gentle Moving Company offers quick, easy, and affordable relocation services to fit a variety of needs.
Pros
Certified moving services
Free, no obligation quotes
Nationwide movers available
Cons
Only handles interstate Moves, No Local Moves Services
Arpin Van Line
Another reliable and highly rated among the best movers across the country is Arpin Van Lines. This U.S.-based and family-owned moving company has been around for over a century.
This moving company is devoted to creating a customer-centric moving experience, which they've proven with an A+ rating from the Better Business Bureau. With 600 nationwide service agents, Arpin can assist with your household, military, or corporate relocation and storage service needs.
This company offers customer-specific services including on-time pick-up and delivery, guaranteed cost estimates, de-cluttering services, green moving, and a veterans program. The Arpin Advantage ensures that customers' belongings reach their destination hassle-free and offer services to help before, during, and after the move.
Pros
Certified moving services
Free, no obligation quotes
Nationwide movers available
Cons
Some complaints of damaged belongings

Moving Relocation
The Moving Relocation company, one of the best movers across the country, located in Florida, offers free, secure, and confidential moving quotes with no obligation. Customers can easily compare companies and prices in less than one minute. Moving Relocation has over 20 years of experience working with pre-screened, qualified relocation service companies.
The company was created by two former moving specialists with hands-on experience. They have an exceptional ability to connect customers with moving services for every situation, budget, and timeframe. The company offers a useful "Ready to Move" checklist that covers every phase of the moving process.
Pros
Secure online connection
Helpful customer resources
Free, no-obligation quotes
Cons
Doesn't Provide Service For Small Shipments
FlatRate Moving
FlatRate is a New York-based moving company that offers customers comprehensive relocation services at one guaranteed price. This company specializes in big-city moves and is familiar with all the details involved in moving to and from specific types of buildings.
This company thinks of everything from bringing extra boxes to protecting the floors. FlatRate's state-of-the-art storage facilities will protect even your most valuable possessions during the move. This company can also help you with a move abroad, providing services to move you anywhere in the world. For those who move often, a loyalty club rewards card is available to give you a discount on your next moving package.
FlatRate Moving is the first-choice company for military families, United Nations diplomats, and government administration services cross the world. FlatRate is number four in our list of the best movers across the country.
Pros
Luxury moving services
Modern storage facilities
Expertise in big-city moves
Cons
Services tend to be more expensive than the competition
United Van Lines
Whether you're moving locally, long distance, or internationally, United Van Lines has moving and storage solutions to fit every need. Known for extraordinary customer service this company has the most agents nationwide and the lowest number of complaints.
United can also transport your vehicle to another location in the country. Their website offers useful checklists, moving guides, tips, and tools to help customers relocate problem-free. United Van Lines provides a range of options from full-service to DIY moving and storage and everything in between.
The company also offers customers special offers such as free home security systems, appliance discounts, and rebates on renters insurance. If you're moving internationally, United can even help manage the visa and immigration process for you. This company can be one of the best movers across the country for you to choose from.
Pros
Better safety standards
Fewest complaints by customers
Most agents of any moving company
Cons
No online quotes
No service in Hawaii
Wheaton
Although the smallest company on the list, Wheaton Worldwide Moving offers reliable and affordable services for household, corporate, government, international, commercial, and specialty moves. With over 70 years of experience, Wheaton is the fourth largest van line moving service in the country. Customers can expect a friendly and experienced crew to pay close attention to detail and deliver exceptional customer service. This company services 95% of the nation.
Wheaton works with unaffiliated companies to service customer in Maine, Nevada, or Wyoming. Moving in the off-season, September to April, can qualify customers for a $150 discount with Wheaton's Moving Performance Program. The company works with ELS (Essential FF&E Project Management) to ensure quality transportation of fragile and valuable items. Customers can also purchase moving supplies or take advantage of the company's packaging services. We've put this at number six at our list among the best cross country moving countries.
Pros
Online estimates
Very few customer complaints
Cons
Smallest agent network in the nation
Coordination with unaffiliated companies in Maine, Nevada, and Wyoming
Atlas Van Lines
Atlas Van Lines is one of the largest household movers in the nation. Customers can easily navigate the online tools to narrow down movers by zip code and state. Call the company to speak directly to an Atlas agent, who can answer specific and detailed questions regarding moving and storage solutions. Local, long distance, military, government, and small moves are all possible with Atlas Van Lines.
The company offers car transport, packing services, moving supplies, furniture movers, and transportation of unique items. Although second in size to United Van Lines, Atlas is proud to be ProMover certified, considered to be the highest rating by the American Moving and Storage Association. Online estimates are available, but customers also have the option to book an appointment directly, speak with a representative on the phone, or leave contact details and wait for an agent to call back. This is number seven among the best movers across the country.
Pros
Excellent service standards
Speak directly with an agent
Online filter tool helps find local movers
Cons
No service in Rhode Island or Nevada
Pods
Instead of a moving truck, you may consider a container for your move. PODS, one of the best moving container companies in the nation, provides containers in three different sizes, (7'x8', 12'x8', 16'x8′). The containers are rented on a monthly basis, which gives you plenty of time to load and unpack. Containers are stored either in the customer's driveway, at a PODS storage facility, or moved cross the country.
This company can cater to local, cross-country, commercial, and military moves. Military families receive access to exclusive discounts and services. Customers can choose to load and pack themselves or have a professional take over. Their state-of-the-art Podzilla® moving machine ensures that your belongings are transported securely. The online moving and storage calculator tool help customers choose the appropriate container size. This is placed at number eight among the best movers across the country.
Pros
Monthly rentals available
Ramp-free
Cons
No service in Alaska, Montana, North Dakota, Vermont, West Virginia, or Wyoming
U-Pack
U-Pack is another container moving company with services available in almost every state. However, customers only have three days to pack and three days to unpack the container. If you're prepared for a fast move, U-Pack can help you stay within a tight budget. Services include door-to-door delivery, guaranteed transit, and storage options. Customers have peace of mind knowing that 99% of the company's 2017 moves were claim-free.
In contrast to other container moving companies, U-Pack only charges for the number of units you need, regardless of weight. The rates are comparable to those of rental trucks, with a transit time of only two to five business days. Containers are available in two different sizes, the standard 6'x7'x8' "Relocube," or a 28'x8'x9' ramp container. U-Pack is ideal for cross-country, long distance, door-to-door, military, college, small, and self-catering moves. U-Pack is placed at ninth position among the best cross country movers in USA.
Pros
Insurance and shipment tracking included
Fast moves possible
Helpful resources
Cons
Limited to 3-day load/unload time
No service in Delaware
Bekins
If reliability is your number one concern, Bekins offers customers ultimate peace of mind during a move. Their advanced GPS system allows customers to track their belongings throughout the moving process. Additionally, their customer service department adheres to high standards, attending to customers' every need. With over 125 years of experience, Bekins services 95% of the country.
Prices are primarily dependent on the weight of the items being moved as well as the distance. Customers can obtain an instant ballpark estimate online or request a free in-home estimate. Special packing services are available for fragile items, sensitive electronics, and full-service needs.
With Bekins, you can choose from a wide variety of storage solutions as well as packaging materials. Bekins can cater to all types of different moves including household, international, government, military, commercial, and specialized. The company even handles employee relocation. This is ranked 10th in the list of the best cross country movers.
Pros
Affordable moving supplies
Discounts during the off-season
Online quotes
Cons
Fewer moving features available