The American Institute for Stress has determined that, of all our visits to the doctor, stress is the root cause of the problem 75 to 90 percent of the time. Stress can manifest itself in any number of ways. It can bring about unwanted changes to dietary and sleep patterns, it can cause one to make poor decisions out of desparation, and it can make people act in untoward ways to the ones they love. Here are some of the greatest stressors that come into our lives – and, in some cases, ways to deal with that stress.
1. Divorce. Everyone in a household is impacted adversely by the negative and corrosive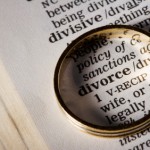 effects of divorce (even when both the separating parties describe the breakup as "amicable"). This is the case for the children, for the in-laws on both sides, even for the family pets. Only the attorneys get to live a stress-free lifestyle during and after a divorce. There is no small amount of stress on everyone at the time of the wedding, too, but that's the kind of irony that should be reserved for another article entirely.
2. Moving. Moving is one contributing factor to the stresses of divorce, but moving in and of itself ranks right up there for anyone, regardless of their marital status. Whether one is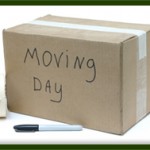 leaving the nest for the first time, turning over one's independence to move into an assisted living facility or any of the moves that will take place in between, leaving one domicile in exchange for another is never an easy thing. Hiring a moving company is one of the best ways to mitigate this tremendous stressor.
3. Money. The stress associated with finances is ubiquitous across the economic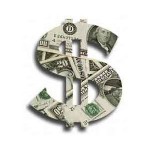 spectrum (sympathy for the Top One Percent deliberately excluded). This has been compounded by recent economic woes, including a horrific spiral of home values. Taxes factor heavily into economic stress. Money managers also feel the effects – even though it may not be their money on the line, their livelihood rests with the results. Money problems are also noted as the Number One cause of domestic squabbles.
4. Final Exams. The effects of this particular type of stress have trickled all the way down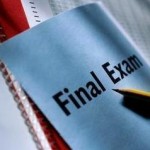 to elementary school levels, with achievement tests of all kinds being thrown at kids who may or may not be ready for such pressure. Ratchet that up to such exams as those required for the Bar, or medical school, or an MBA, and you can understand that with education comes great stress when the time comes to prove that you learned everything they tried to teach you. No small degree of stress is felt by the educators as well.
5. Health. It's clear that stress can affect one's health, but that can easily become a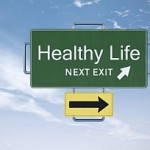 double-edged sword in that one's health issues can add even more to the stress – creating something of a superconductor of stress on the body and the mind. Seeking second opinions is one way to deal with the fears and worries – either by confirming the news conveyed by the first doctor or by giving the patient a different – perhaps more hopeful – perspective.
6. Careers. The crossroads of stress often come together in the workplace. Money,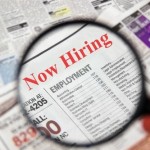 relationships, dwellings – all are balanced on top of one's income. The stress is compounded by the fact that most people are only a couple of paychecks away from being homeless. In these times of high unemployment, there is always pressure from management to perform, because so many people are filling out applications every day. With employers preferring a smaller labor force that delivers higher productivity, one's career is more than one's label of self-identification. It's literally a lifeline that could be severed at any time.
7. Prom Night. Parents across the nation smile in horror and dismay on prom night as their beautiful child heads out, all dressed up, with his or her date. Whether one worries about the partying aspects, the traffic hazards or the youngsters feeling their oats, the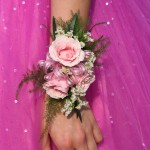 stress will show up in the same manner – graying hair, furrows in the forehead, tension headaches, lack of sleep. Prom preparations (and they hysteria that can go along with them) only add to the stress that keeps everyone up late on Prom Night.